Many free extras at Seecamping Kleblach-Lind
As a guest of our campsite, you have many amenities at Seecamping Kleblach-Lind. All activities listed below are freely available.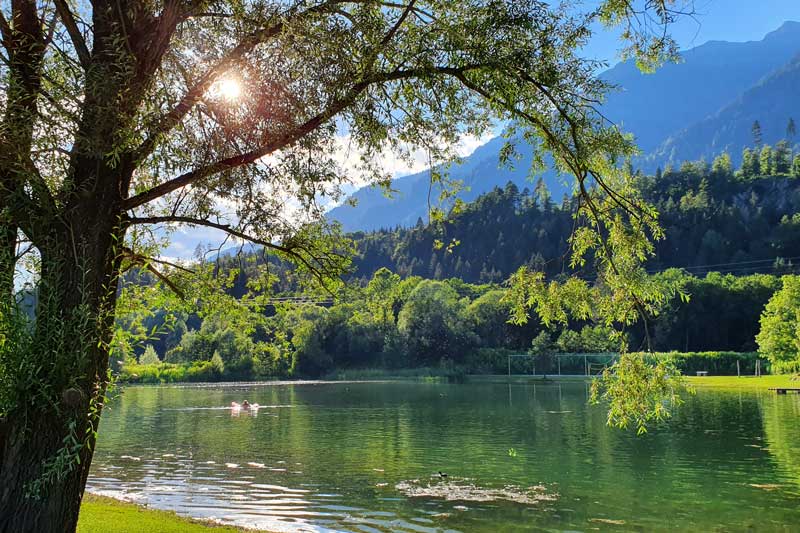 Swimming lake
Our swimming lake is available free of charge to our camping guests as well as our day guests and invites you to refresh yourself in the cool water.
Bistro
The bistro invites you to linger. Of course, the tastings on offer are not free, but you will still love the conviviality here.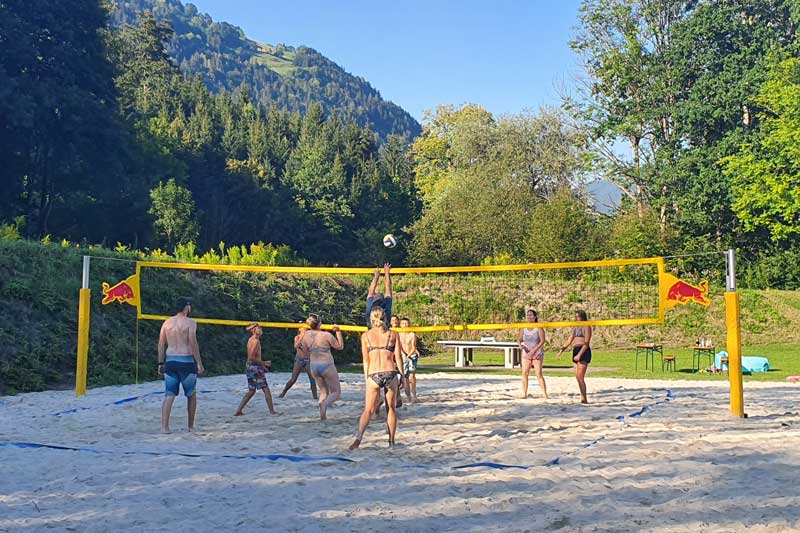 Beach volleyball
As a guest of our campsite, you can use our beach volleyball court for free.
Table tennis
You can also use our table tennis table and hold tournaments.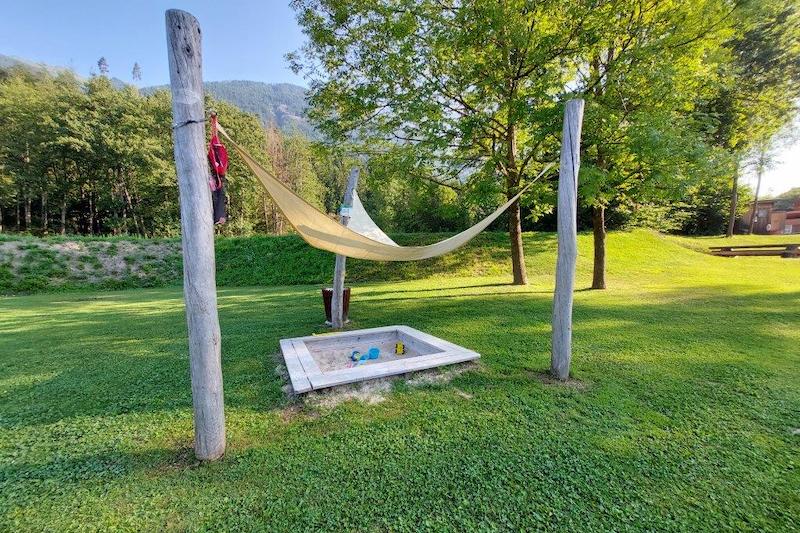 Sandpit
We have also thought of our little guests! Two sand boxes are available to you in which you can let your imagination run wild.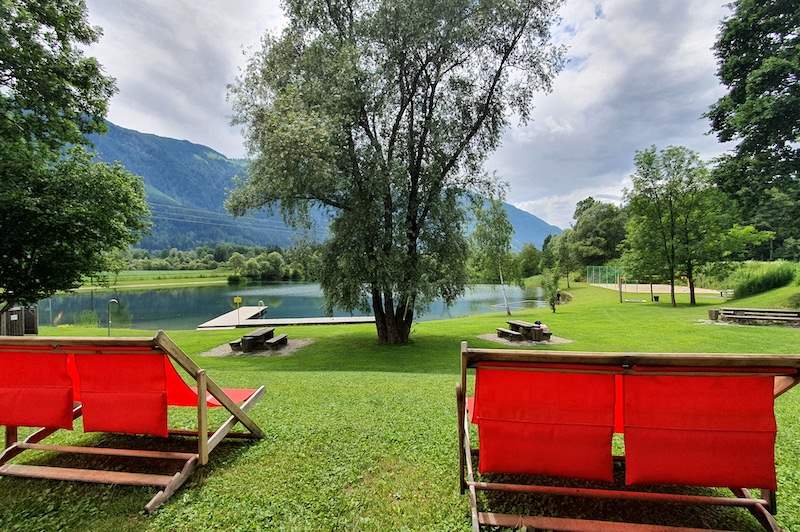 Sunbathing area
You are sure to find a suitable place on our sunbathing lawn: be it under the shady trees or in the sun!
Have visited friends on site. The Wood Cubes are brand new and very beautiful. The pitch 10 m from the lake. Breakfast with a view of the water. Nice bathing jetties. All things new. Sufficient space as only a few places are occupied. Friendly staff and very nice, good restaurant. Bread service. Anyone looking for a new place at the quarry pond away from the crowd has come to the right place. Children can also move around here with plenty of space. Table tennis, swimming area, volleyball and football golf. We would love to come back.
Super friendly team runs the campsite, which opened in May 2019! Cleanliness and tranquility are guaranteed here. The breakfast basket is awesome.
Leisure activities (volleyball, soccer golf, table tennis) ensure active relaxation.
The seats in the first row are super nice and 10m from the water.
The small bistro offers chilled drinks, ice cream and small snacks.
Book your pitch now.
Use the contact options below for non-binding inquiries.
We look forward to you!
A-9753 Kleblach, Lengholz 15