Camping Deluxe
Camping Deluxe is the new trend. A comfortably furnished Wood Cube (mobile home) in connection with the closeness to nature and the freedom that can be found on a campsite. The children can let off steam on the camping site while you relax with a glass of wine on the terrace. This is the finest vacation.
1 bedroom (double bed 160 × 200) and enough storage space
1 x bedroom (2 single beds of 80 × 200 each)
Living area 33.50 m²
covered wooden terrace with 21 m²
Bathroom with shower and toilet
Fully equipped kitchen with microwave and refrigerator as well as pots, dishes, cutlery and much more.
SAT-TV
Heating, air conditioning
Coffee machine (filter coffee)
Tea towels incl.
Microwave oven
Water heater
Pots, plates, dishes, glasses, cutlery available
Bed linen and towels are provided for a fee
Parking space, depending on the location of the bungalows, a maximum of 20 m away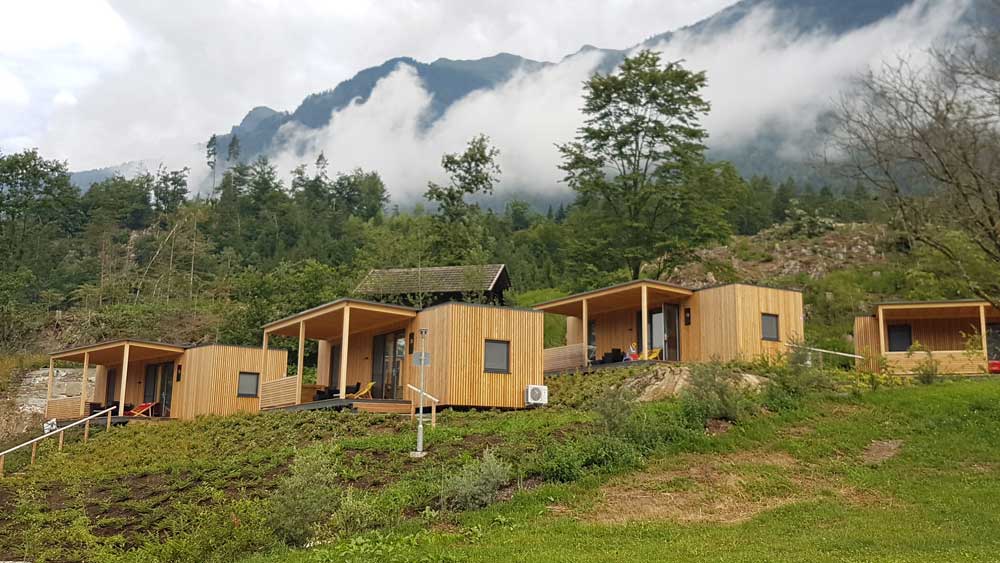 What can you expect?
Amenities
Free access to the lake
And a protected lake that cannot be seen from the road.
Bread service
If you let us know by 7 p.m. the evening before, you will have fresh pastries in the morning!
Modern sanitary facilities
New, modern sanitary facilities in the immediate vicinity of the campsite
Seecamping Bistro
Here you will find the amenities that will make your vacation that little bit more relaxing.
Beach volleyball court
Our beach volleyball court is available to our guests free of charge.
Table tennis
Fitness and fun are very important to us!
Sand boxes for the little ones
Even the little ones are important to us. You can let off steam in 2 large sand boxes.
Barrier-free toilet
Of course, there is a barrier-free toilet for disabled people.
Check-In & Check-Out
Wood Cubes: Check-in at the Wood Cubes is at 2 p.m. and check-out by 10 a.m. Of course, you can still stay at the place during the day.
Parking spaces: Check-in here is by 8 p.m. at the latest and check-out by 11 a.m., although you can stay on the site throughout the day.
We accept card payments and cash payments.
Cancellation conditions
Due to the coronavirus pandemic, we are all in an exceptional situation. The future developments around COVID-19 and the resulting measures cannot be foreseen and no one can clearly estimate how long this crisis will last.
For this reason, we have decided to change our cancellation conditions for bookings relating to the year 2021 so that you can cancel FREE of charge up to 14 days before the agreed arrival date. Any deposit paid will also be refunded in full.
In the event of a later cancellation, costs amounting to 50% of the price will be incurred. (Exception: guests who are banned from leaving the country due to the corona virus. In this case, no fees / cancellation costs have to be paid)
Rules of behavior at the campsite
So that our vacation really becomes a highlight of the year and the vacation of our neighbors as well, we adhere to certain rules.
Bathing rules
Fun and relaxation in the cool water. Refreshing when it's hot, cooling off on the hottest days – here, too, we stick to a few rules.